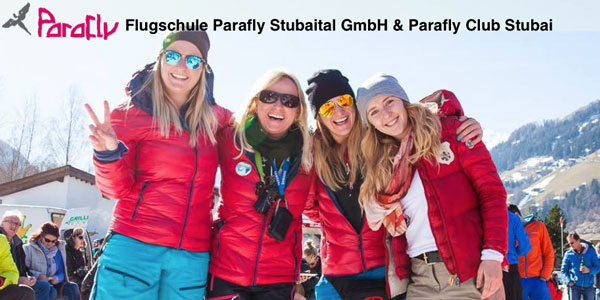 Stubai Cup Austria 2016

Stubai celebrates it's 25th anniversary

This year is the 25th anniversary of the Stubai Cup and Open Air Festival  and will be held on the 4th-6th March in Neustift im Stubaital, Austria.
Organisers, founder Hans-Peter Eller and Parafly School, are running a special historical theme for the celebration and visitors are invited to dust off their dayglo flying suits of the 80's and 90's and join in the fun.  Special prizes are being given away to those able to show a pilot's license dating between years 1988 and 1991!
Similar to every year, the testival trade show will be spread out in the area near the Neustift landing field with plenty of new gliders, harnesses and other gear available to try out from the Elfer and Schlick2000 launch spots.
Théo de Blic, Horacio Llorens and XAlps superstar Chrigel Maurer will also be amongst the crowds over the weekend, where there will be fireworks, live music and aa "all you can eat" buffet on the Saturday.
Find out more about the event on the Stubaï Cup website