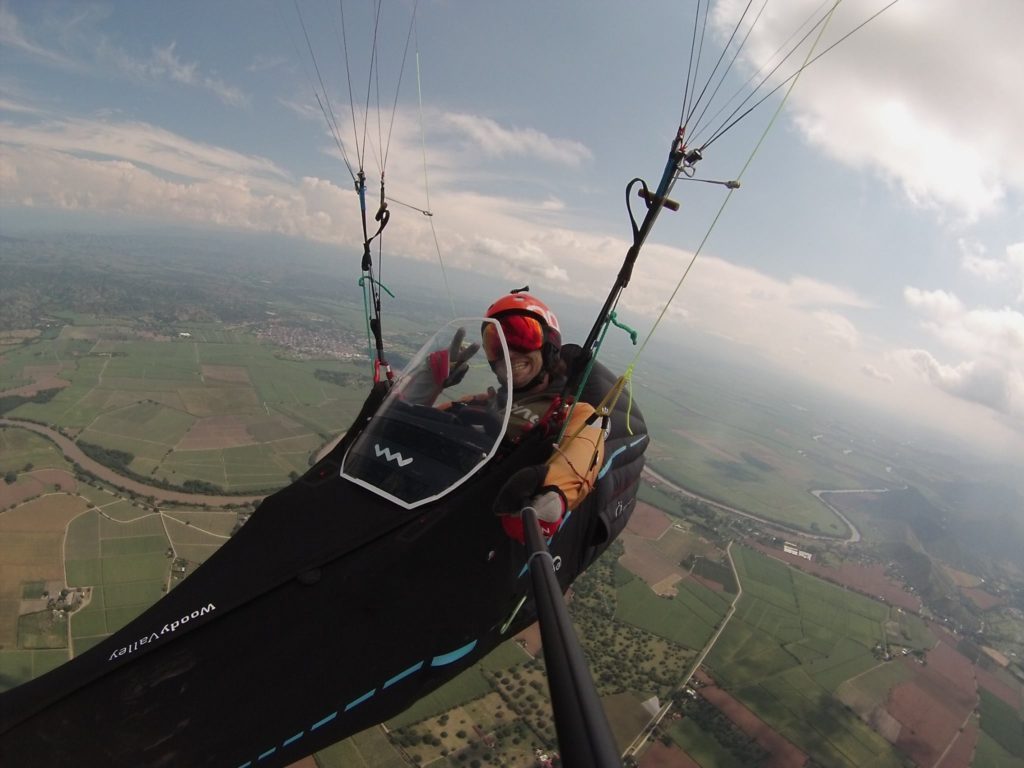 Cockpit windshield made on Woody Valley X-Rated 7 by Richard Gallon
Like Andreas Malecki mentions in the video made on the subject,  I am impressed by the advances regarding harnesses, pilots are looking for the smallest point of performance to stay in the air the hightest after long uncertain glides.
For me, Richard takes the prize, he was able to adjust his harness perfectly in pitch and also the seat back angle together with the mass distribution. The tranparent windshield gives the final touch to give you the impression of seeing a plane pass by. The Gin team already has a new model in production and the way things are going, Woody Valley probably will have an update kit or a full new revision of the XR7.
Since it s quite easy to build one yourself, I guess there are already a bunch of young mad scientists at work. As Richard mentions at the end a protective holster to slide the transparent part seems to be a logic technical solution towards which every manufacturer will converge in the short to medium term.
Ozone, through the mouth of Luc Armant, already announced a revision of the famous Exoceat. Well, the pilots are not resting on their bottoms this beginning of year, are they ? And we have'nt even talked about the forearms fairings yet, some Gin pilots were photographed wearing them and it caused a stir in the social networks. It is not the end, it is just the beginning (see photo) !
Philippe Broers – PWC