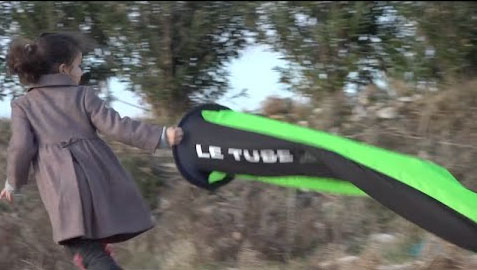 Le Tube tried and tested by Ziad Bassil – Dust of the Universe
We all know the name Ziad Bassil from Dust of the Universe, a private tester who each month from his country of Lebanon* tests the latest wings and paragliding equipment.  Many manufacturers seek his objective opinion because of his many years of experience as a test pilot, his independent status and wide international reader audience.
This month, Ziad was sent a rather unusual product to test, very different from a glider or harness:  The infamous little 200g folding bag, Le Tube.
Although Le Tube folds will fold your glider simultaneously whilst you pack it, Ziad decided to prepare his wing before hand. Let's see how he got on…
* Le Tube can also be seen in Australia, USA, Canada, Norway, UK, Netherlands, Germany, Austria, Switzerland, Spain, Portugal, Greece, Romania, Italy, Reunion, Peru…