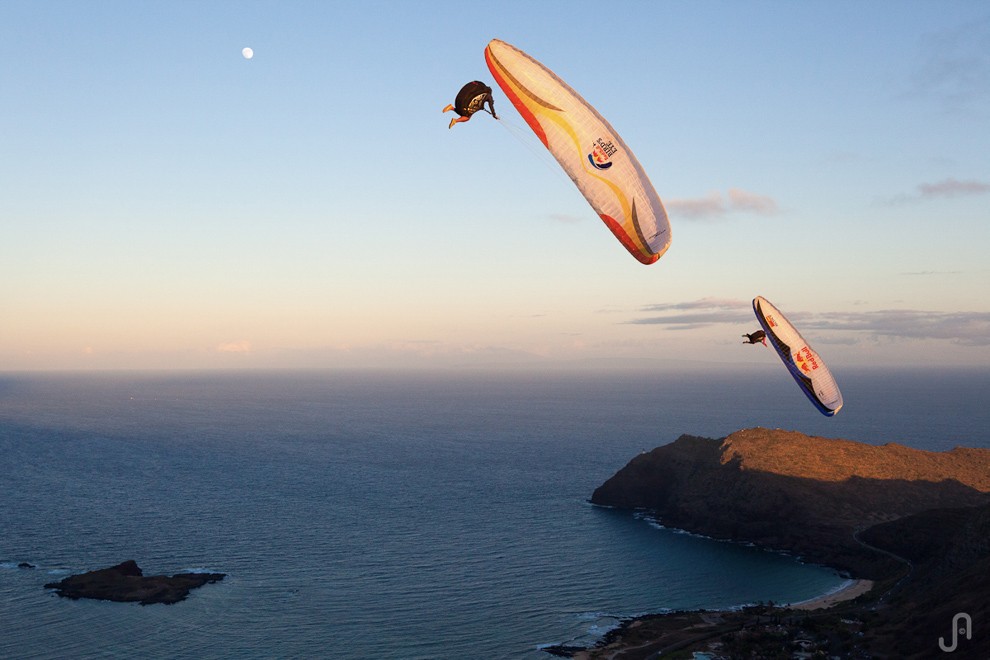 Jorge Atramiz, Specialist Paragliding Photographer
Originally from Venezuela, but now living on Oahu in Hawaii, Jorge is both a proficient paragliding pilot, but also a professional photographer, with images having been used for Cross-Country magazine and Red-Bull.
As with many paragliding photographers, he uses a set up of a series of cameras mounted onto different parts of himself and his glider, to create images from different angles and view-points.
His photographs are specialist, taken mainly on the island of Hawaii, and all provide an incredible descriptive colour and clarity of his subject matter. Jorge says that catching the light is the key to making a great shot, and he flies almost every day in order to capture images from the best times.
As with many paragliding pilots, his sport and passion for photography take him all over the world. One of his most recent trips was to Guatemala where he made the headlines. Wanting to create some special hike and fly photography, he took off just as the volcano El Fuego erupted beneath his feel! "It was a mixture of excitement and fear" he told the press later, "It was too late to run…".
Jorges beautiful photography can be found on his official Website page, as well as Facebook and Instagram.