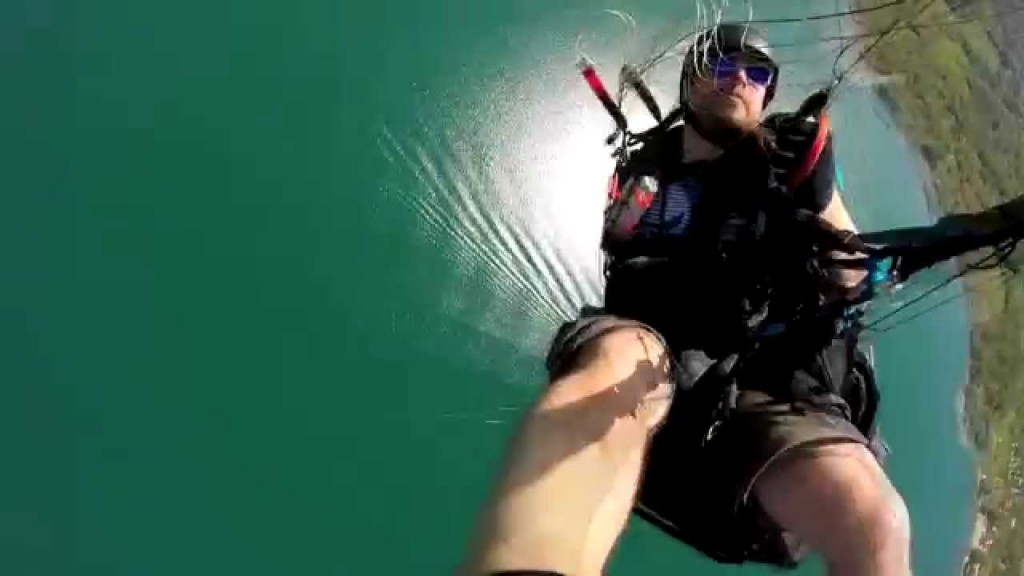 Having two reserves helps in SIV training
SIV is a long chapter from the book of learning when it comes to paragliding mastery, as this pilot is about to discover, during SIV acro training above Lake Annecy, France recently.
After initiating the full-stall, the pilot becomes unbalanced so when the wing surges forward this causes the canopy to twist, throwing the pilot through the lines of the glider. From there, the twist continues with an increase in air speed, so seeing the water, the pilot throws his reserve. With the glider half flying the reserve falls beneath them both which leads to the pilot becoming tangled in even more lines. Luckily for him, he has a second reserve…and the water.
What raises a smile is the company name on glider: "Europrotect – Protection & Security"!