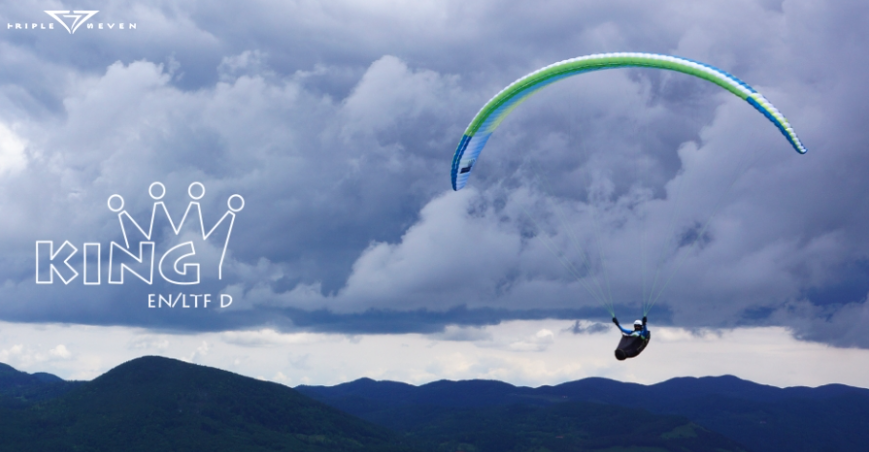 Triple Seven KING – M certified
Triple Seven Paragliders have announced the certification of their END glider, the King, which passed the flight tests for the M size (90-110kg).
King is a classic three liner wing, placed in D class. During the development of the wing we where able to construct a canopy of clean shape that gives you a pleasant safe feel over a wide speed range. Handling is precise and playful, yet when needed, the brakes can be pulled down to turn tighter in the core.  The notoriously traditional stability of Triple Seven gliders is well represented here with the King, broadening the safety margin for the pilots in this class.
Triple Seven say it has the best performance in its class.  It features a completely new profile incorporating the latest technology, which also enables increased tension of the canopy.  The wingtips have also been redesigned meaning better performance and reduced drag.
Available in two colours: Blue and Green
Read more specifics of the wing on the Triple Seven website: //777gliders.com/tripleseven/king