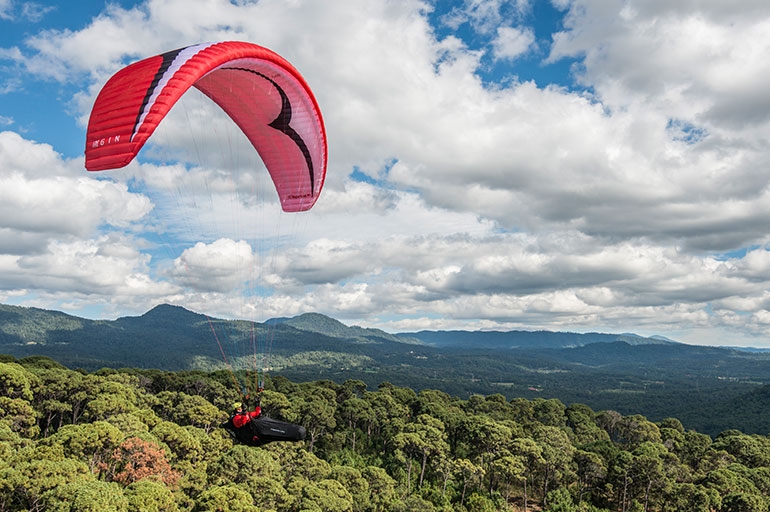 New GIN GLIDERS Sprint 3 EN-B

GIN GLIDERS new Sprint 3 EN-B

GIN GLIDERS new EN-B Sprint 3, is a classic intermediary glider
For the newest version of this classic glider from GIN, the brand have announced that it will have "all the ingredients necessary to get the best from your flying: easy handling, comfort, stability and performance".
Designed for pilots flying comfortably in thermic conditions, the Gin Gliders Sprint 3 is a "well sorted wing which inspires confidence".  Easy to fly and less demanding the Gin Sprint 3 remains a sports class wing with performance to testify the claim. "It is a fun wing but one which is performance oriented and uses rear-riser steering".
This newest modal is made with durable 32g and 38g fabric but still light in weight at 4.5g for the M-size, thanks to the optimised internal structure and the unsheathed upper cascade lines.
Find out more on the GIN GLIDERS website