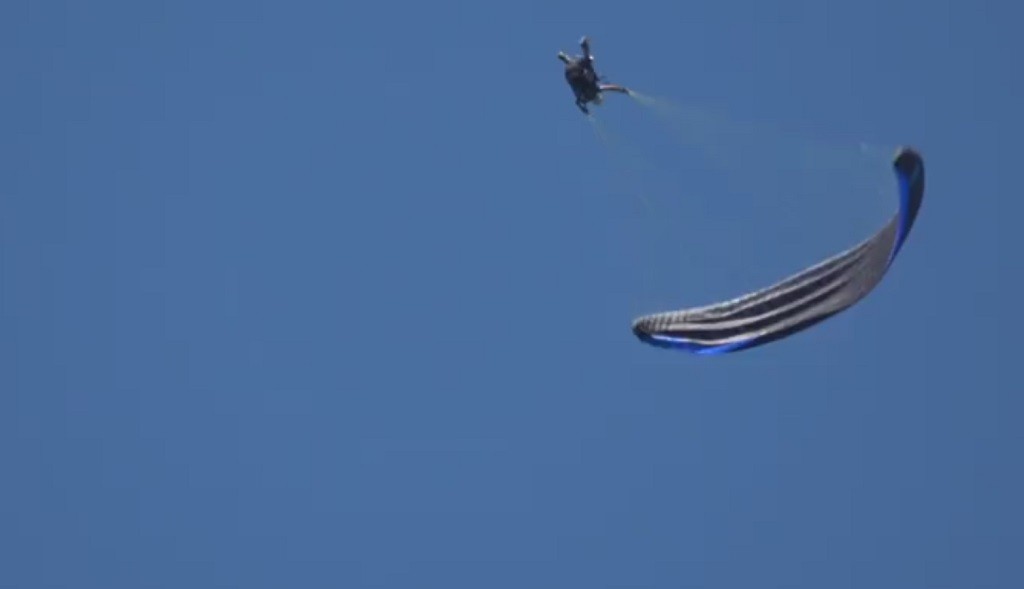 Eliot Nochez explains his very fast Mac Twist
Eliot, can you explain how you do to make 2 Mac Twist so quickly?
"No, it's not a fake, it's really full speed 😉 You need necessary a good speed! Many say how is it possible running as fast as I shoot later ?
If you do a stall correctly and if your hand go up at the right time to let glider turning, you have this effect. And after, with good handling, you can follow to Helico quickly without step".