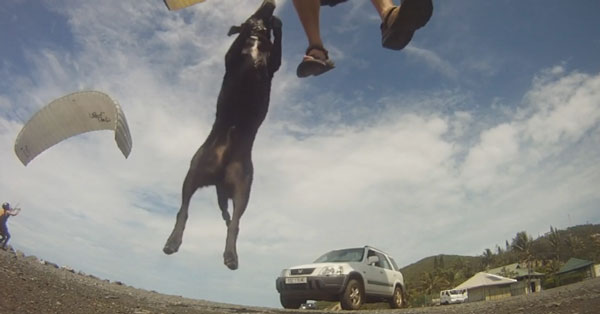 Noumea duo play games on the bonnet of their car
When the wind is too strong to fly it's always possible to have fun doing something else. Here, duo Xavier and Colette play in a parking lot on the coast near the site of Ouen Toro in Noumea, Fortunately for the car, Colette is not wearing stilettoes!
Xavier Girin and Colette from "Passion'Aile" offer tandems on Noumea island from the Ouen Toro flying site.


Keep up to date with all the latest publications by receiving our NEWSLETTER  Fast and easy, it'll only take a minute!