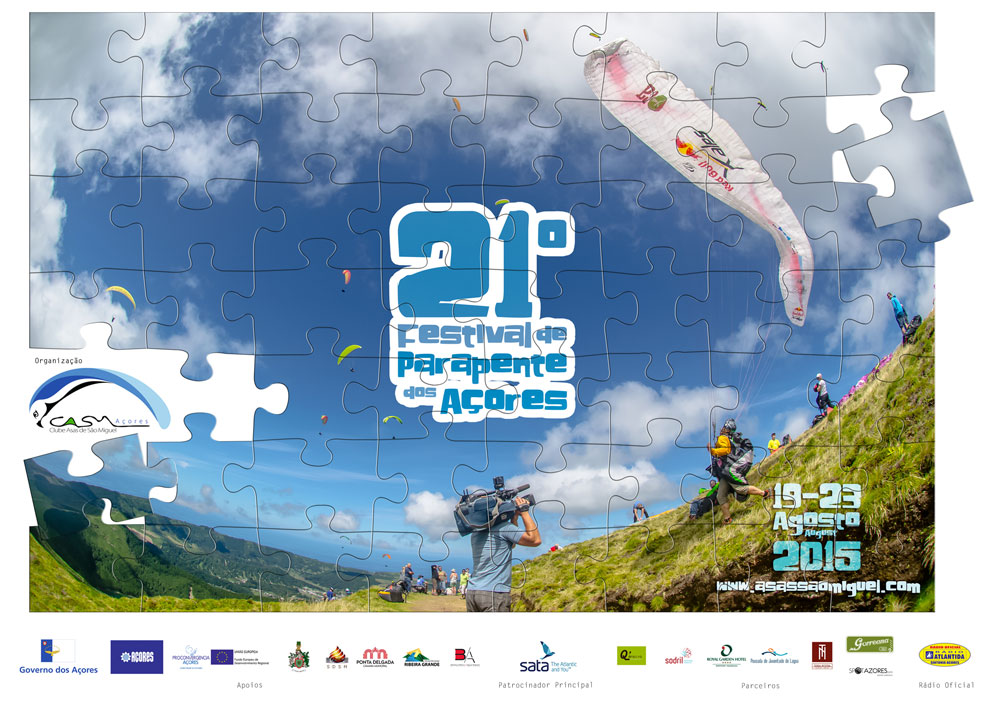 Azores Flying Festival 2015 – 21st edition
Azores Flying Festival presents its 21st edition starting next week. Organised by the local flying club, Clube Asas de Sao Miguel (CASM), the festival takes place between the 19th – 23rd August and is labelled as one of the Top 8 festivals in Europe!
Spectators and tourists each year flock to the small group of islands off the west coast of Portugal for this "funtastic" international event. Air shows, tandem flights and acrobatics are exhibited by some of the world's most prestigious pilots. As well as tours to the multitude of flying sites on the main island, non-flyers can enjoy guided tours to visit hot springs, sample the local liqueur production, and feast their eyes on spectaculer scenery of volcanic emerald lakes mingled with lush tropical flora and fauna.
And if you still want more, the festival offers film projections, talks, exhibitions and music which are spread over the 5 days of the festival.
This year's special guests include Para-star Jean-Baptiste Chandelier, who will be demonstrating his skills and dexterity on the island's generous features. Renan and Juan Luis Morales will be "wow-ing" the crowds with their synchronised acro, and prestigious Aerial Photographer Tristan Shu, who not only is one of the guest speakers this year,  but he will also be exhibiting his work and offering some hot tips on how to take photos like a pro.
Together, they will be amongst a whole raft of internationally well-known figures in the paragliding world, so if you haven't booked your holiday yet, get on a plane next week, or make this event a "must-do" for 2016!