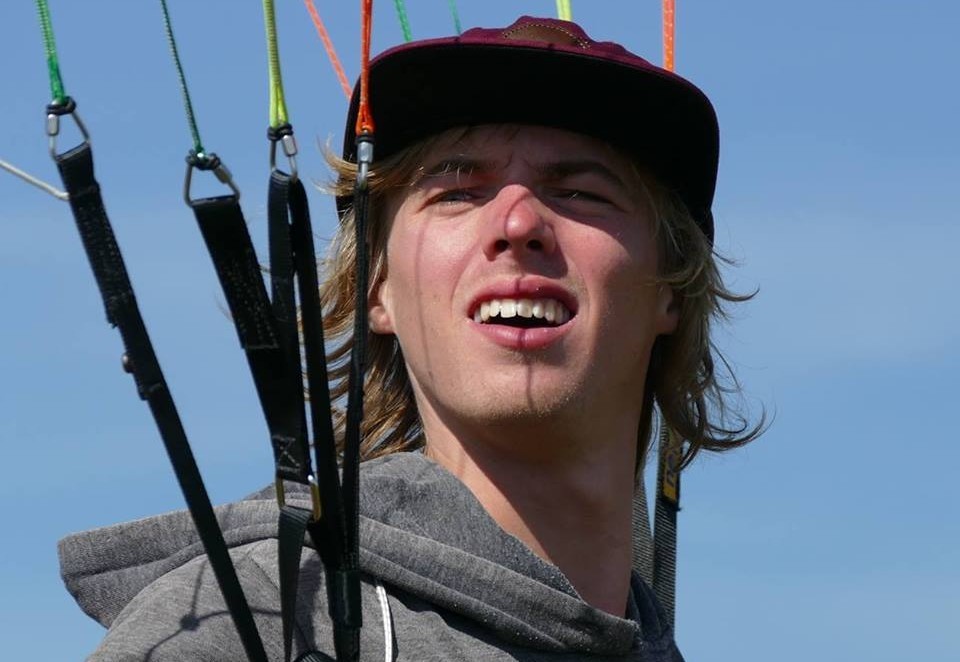 Joseph Innes, an English climber converted to speedflying in France
Joseph Innes, 23 years old, previously lived in Stroud (Gloucestershire), England. He left his country and his job * to live in Chamonix and satisfy his passion. He enjoys rock climbing from the age of 12 years, a passion that has lasted for years. Until this sport the lead in Chamonix. Indeed, like many climbers, the idea of flying down quickly made his way: "I did not want to spend all my energy back down into the wheel is much better!
video made by Jan Thinoks
Joseph quickly became an avid speedflying
He begins his initiation to paragliding in July 2014 with some friends (Ollie Stevens, Thomas and Harry Foote Bloxham). He bought his first glider a Gin 16.5 Yak "My first flight was super funny. I hiked up alone somewhere in the Brecon Beacons, Wales. A small mountain with a little gully in the bottom. I had no idea where I would land, and no idea how to land! The first time flying was a bit sketchy. "
Since Joseph is an avid speed flying, having left everything to England to live out his passion in Chamonix. What Joseph appreciate most activity speedflying is "Peace in the mountains, creativity in the maneuvers, the fact fly over the ground by placing me where I want it."
Do you practice also speed riding and paragliding?
"I have done some speedriding, but in the winter I prefer to ski without the glider, or go flying without skis. For me, I enjoy keeping each sport pure and different. I don't get more fun when I add more stuff…
I have done some paragliding, not much. I would like to spend some time on it, but right now I'm just having fun like this. "
What are your plans and ambitions in speedflying?
"I would like to develop a glider and harness. Since beginning to tweak my own glider, I now understand a little more about finding the best handling for my style. I have some ideas to allow pilots to safely tune their glider (even in flight). Sponsors are welcome and even expected. They can contact my producer Jan Thinoks".
What are pilots that you admire?
"First, my friend David Shp. He is a master of speedflying, speedriding and is a paragliding instructor. He also does acro… A very skilled and practiced pilot, and super nice guy.
Jamie Lee was always my biggest inspiration for style. Watching his videos a thousand times probably did something for my flying. Cheers mongos!!"
A video dedicated to director Joseph Innes
For a little over a year, Joseph collaborates with Jan Thinoks, a former practitioner gliding passionate about moviemaking. After produces images including Valentin Delluc, he accompanied the young prodigy who, he said, promises much. Effective in their achievements in two, they now have projects with very good pilots as Dob Durden.
Joseph flew
GIN : Yak 16.5, Bobcat 15, Fluid 8
OZONE : Fazer2 14, 12, 10, Fazer 8.5
SWING : Mirage 11.5, 8.5, 8comp, Spitfire2 8.5, 8comp
LITTLE CLOUD : Spiruline EZ 18, 16
FLYING PLANET : Mutant 9
NERVURES : Swoop2 10[/vc_cta]
* Studies and jobs
Higher Engineering Apprentice at GE Aviation, FdSc Aerospace Computer Systems, NVQ4 Engineering Leadership & Management, work on civil and military projects.).
video made by Jan Thinoks