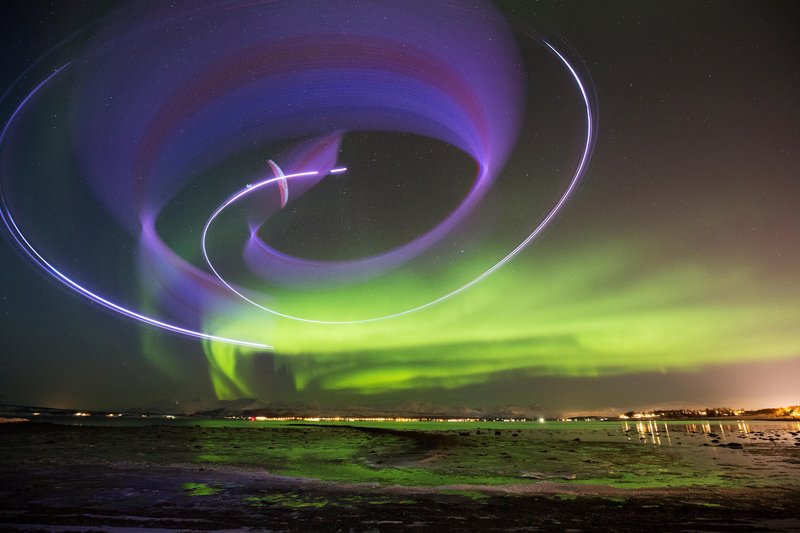 Horacio Llorens danses with the Northern Lights
Horacio Llorens Danses with the Northern Lights
On the 13th January in the icy polar air, Horacio Llorens experienced some magical moments paramotoring over Tromso bay, Norway, using a Thor200 and Polini Kangook engine.  Also features on the front page of UK's BBC frontpage, Horacio Llorens explains to the media giant how the film was made and what difficulties they encountered.
Shooting the scenes between late afternoon and 4am, all the equipment had to run off powerful battery units and thanks to the use of an ultra sensitive camera, Horacio was able to bring home some spectacular images.
To resist temperatures as low as -15°, Horacio Llorens wore a diving suit and thermal gloves: "Most of the flights occurred over the water so if there had been any problems, I had to make sure that I would be able to survive at least 20 minutes in the water before being rescued".  Special night-flights of this kind are not open to all and the filming was enabled after special permission was granted from the Norwegian government.