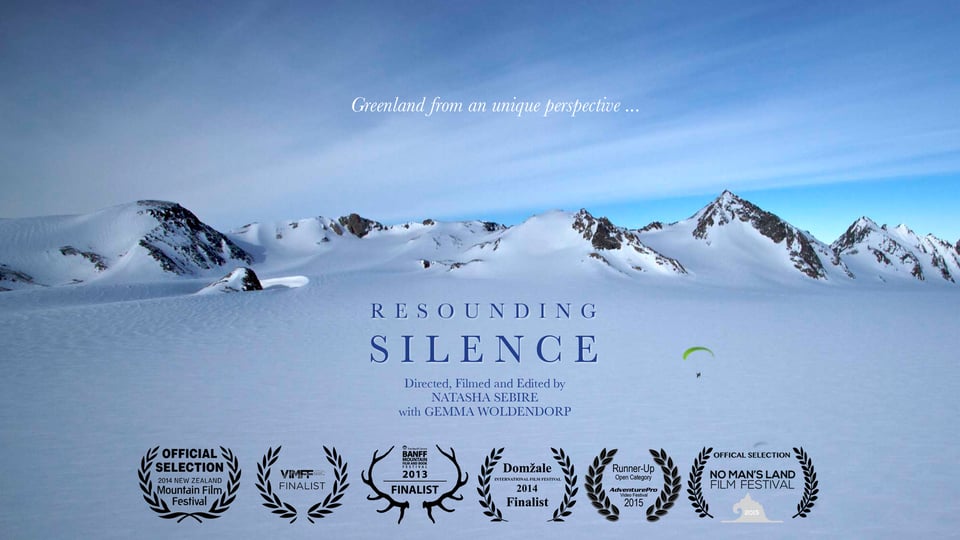 Resounding Silence – Paragliding in the Arctic
"Resounding Silence" is a short film by Natasha Sebire and Gemma Worldendorp, who take us on their epic journey from Australia to the Arctic where they plan to spend 5 weeks alone in the unforgiving landscapes of East Greenland, climbing and paragliding.
After having been escorted in a snowmobile to their starting point, two women are left to continue their journey alone on skis.  Surrounded by a virgin playground of mountains, snow and ice, each of them must pull a 90kg sledge carrying their climbing and paragliding equipment together with provisions for the weeks ahead.
It has been said by explorers that the fear and reluctance felt at the start of a journey is often most prominent at the end, as the brutal contrast of returning to civilisation draws nearer.
This is their story.