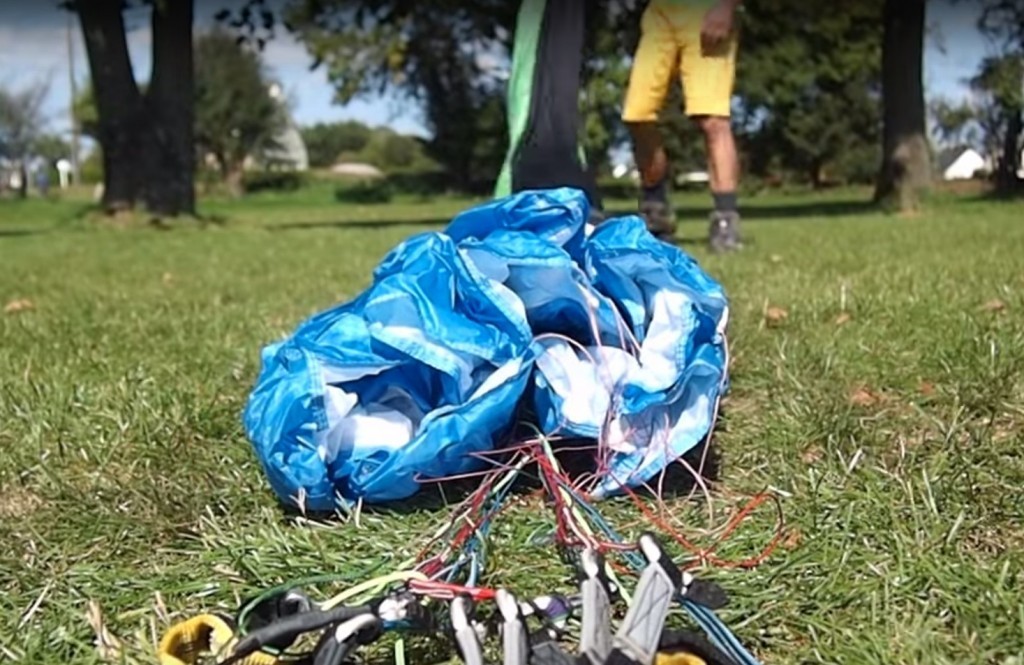 15 Ways … to pack your glider!
Back in November 2014, Rock the Outdoor published an article showing 12 different ways of packing your glider.  Since then a revolutionary product has come to market called Le Tube: a folding and storage bag sausage bag.
Inspired by the concertina folding method, Le Tube gently compresses the canopy when packing, automatically releasing air from the cells and maintaining the wing flat and compact.  This ingenious packing bag has two unique selling points which garantee its success: the first is the opening which is a hoop at one end and acts as a sort of funnel to feed in the leading edge.  The second, is the carefully selected choice of materials.  Elasticated neoprene has been used to facilitate the glider smoothly sliding inside the bag as it is fed through the opening, gently compresses the canopy whilst releasing the air simultaneously. And there you have it: a lightweight, supple and breathable storage bag for your glider. You couldn't ask for more.

Demo using a prototype of Le Tube and a 25 m² Size S 'light' paraglider
Tube tutorial : how to fold your wing using Le Tube 
Even faster folding than Le Tube!
with Powered Paragliding Free Training