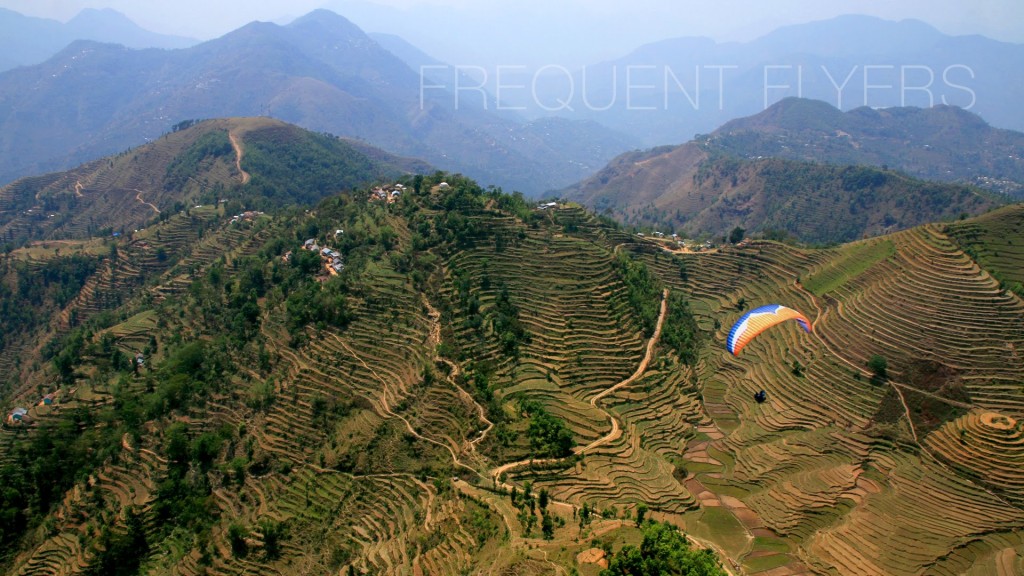 FREQUENT FLYERS PROJECT, episode 2 : Nepal
Here is the second episode of the Guillaume and Perrine's journey around the world.
The couple left a year ago in search of culture and enlightenment. Meeting with the world's different people and combining their travels with unique flying experiences at different sites, their first destination was New Zealand; a 45-day trip incorporating paragliding amongst breathtaking landscapes. "Traveling with a paraglider adds additionnal weight to traditionnal luggage, but it helps in making new friends and visiting places with a different mindset. This time around they both share the second stage of their journey in Nepal.
Guillaume and Perrine questionned the importance of sharing their film with us, given the recent dramatic circumstances in Nepal, but decided to show it anyway because they are convinced that tourism will be one of the major driving forces of the country's reconstruction.
Traveling with their paragliders in Nepal, meant the couple were always warmly welcomed by the local and para-population. They met and made friends with numerous local drivers who enabled them to discover the beauty of both well-known and more remote flying sites.
Paragliding in Nepal means discovering its many facets. When landing in remote valleys, we have always been met with an enthusiastic, warm and interested welcome. Our encounters with a smiling people attached to their cultural heritage and values remain deeply engraved in our heart. We not only met local pilots and discovered beautiful flying sites but also people in love with Nepal and its emblematic birds. Birds of prey, eagles and vultures often share the airspace with paragliders in these remote mountain ranges. Scott Mason is very passionate about birds of prey, especially vultures. He has created a bird of prey rehab centre in Pokhara : The Parahawking Project


On their travel blog, Guillaume and Perrine have promoted several relief solutions for the Nepalese population (medical and infrastructure, water systems, roads, agriculture …). They urge us all within the community to offer solidarity and give generously to a homeless and desperate population, so that the country and its people can endeavour to relay its foundations once again.
Here are the links to directly help the population, via recognized local associations:
– Karma Flights via The Cloudbase Foundation is a long established organization in Nepal, managed by paraglider pilots and helps people in very remote locations (http://www.karmaflights.org).
– Nepal Mountain Mobil Hospital focuses on medical asistance in remote nepalese valleys. It is managed by Dr. Pierre SOETE (http://www.nmmh.clinic).
– Karuna Shechen runs health projects as well as education and social services for underprivileged populations in India, Tibet and Nepal (http://karuna-shechen.org).
Don't hesitate to share and communicate on these actions. Talking about Nepal and boosting tourism are the best ways to help rebuild the country. Our thoughts and prayers to all victims of these earthquakes.


SPOTS WHERE TO FLY
We had two great flights around Pokhara valley. One was about 75km (Sarangkot – Sardi Khola – Panchase – Pokhara) and the other one was 35km (Sirkot – Pokhara). But there is so much to do in terms of XC flying!
– Pokhara (28.260850, 83.973012)
– Sirkot (28.021082, 83.729253)
– Bandipur (27.931764, 84.413881)
PILOT ADVICES
Be sure to like our Facebook page for the next movies to come